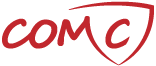 Not sure why I used this for this post, but why not?
Thanks to the power of combining cards and making shameful lowball offers, I've spent just about $60 so far on $180+ of "book value" (thank God COMC won't be using Beckett's anal cavity-extracted numbers soon) not including three others without values attached. That gives you an idea of a COMC buyer's ability to do fairly well on the site with a bit of patience. Really, the only requests I've had to turn down so far were higher-end items for which the sellers just wouldn't budge.
Anyone else remember this asshole from old card magazines?
So although this would be one of my smaller COMC shipments to-date, and definitely the fewest I've purchased for myself in one package, I'm perfectly willing to request shipment as-is, especially since I'm motivated to get these already made purchases in the hands of those that are trading with me. That said, I'm offering one last call for anybody that hasn't gotten in on the action so far (or for anyone who'd like to tack on a few items to their existing haul). I have about $20-$25 remaining in this month's budget, although I certainly don't mind going over a bit if it results in more trading (or, under, I guess!).
Remember the time I got THIS many cards from COMC?
So the deadline this time will be 3:00 a.m. Friday morning (the 24th)--to account for you left-coasters and your "pacific time zone." As long as you have a comment or email in to me before then, I'll attempt to make your purchase(s). Otherwise, I'll be hitting the "ship" button so I can have this stuff before the end of the month and back in the mail.
The same rules from the original post still apply, so please keep those in mind
.
Remember the time I shipped this many packages all at once?
Speak now or forever hold your peace...until the next time I do this in a month or two! Also, let's celebrate the fact that this post allowed me to dig out my forgotten "Drug-fueled card-buying binge" tag.