I suppose not everyone celebrates this occasion but each year late in December we celebrate the birth of someone who brings a certain joy to the world. This person's heavenly gaze shines a light down on those fortunate enough to be followers of one with such a divine voice. Today we celebrate the miracle of that birth that has made the world a better place for untold millions.
Obviously I'm referring to Alison Brie.
Christmas is a close second, though!
It had been far too long since we swapped cards (about this time two years ago!) until the Zakwinner said enough was enough and rekindled trade talks.
I sent him some stuff a week or two ago
and then got my nice return just yesterday, in plenty of time for a show-off post before the new year.
As I love to do, I've split the contents of that package into a two-part trade post, with Tigers and such over here and
the Wolverines over on TMM
. Here's the TMV-relevant stuff:
Muchos Tigres. A nice mix of current, recent, and not-so-much. The two best are the Castellanos Refractor from 2014 (#d to 500) and the V-Mart A&G Mini (#15/40!), but the SI For Kids Fielder was a nice touch.
Más Tigres, including a couple of all-name-team guys in Catala--Cattallan--Frank, and Tui, plus a neato vintage issue (1976) of 3B Aurelio Rodriguez. Bruce Rondon, Detroit's answer to Aroldis Chapman's velocity and temper, also makes an appearance, and you'll see him again shortly.
How about a five-spot of super PC guy
Lou Whitaker
? I'd seen the rest ('81 Fleer, '82 Donruss, '89 Topps and '92 Topps) but the '84 Milton Bradley card was totally new to me, and I've added that oddball from what looks like a dice-based game to his collection!
And here's the portly Rondon again in the form of a nice Heritage jersey relic. The RP that was sent home early in the 2015 season for showing lackluster effort showed a lot more fight, literally, in
a Venezuelan Winter League brawl
. It'll be very interesting to see where he ends up next year in a bullpen that's seen a lot of personnel changes.
That's all of the sports portion, but sports aren't all that Greg collects. We both happen to be big fans of Parks and Recreation and Archer and he sent me a bunch of cards from sets made by Press Pass and Cryptozoic, respectively, which are all certainly dupes for him since I'm sure he's long since completed both.
And now I want complete sets of both immediately. DAMN YOU, GREG. Seriously, these are a lot of fun, and my favorite of the lot is the Perd Hapley. The story of Perd Hapley is that Perd Hapley is the name of the person we're talking about right now:
Thanks for making sure we got back to trading, Greg! I'll try not to let so much time pass in between deals next time. As for who sent the best cards, I think you've got me licked.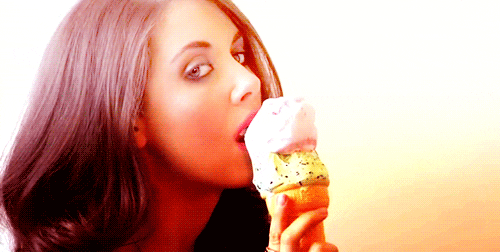 BB4L!