I just wanted to let you all know about a new development in TMG land today, a sports card experiment that promises to be as exciting as it is enlightening, at least for me.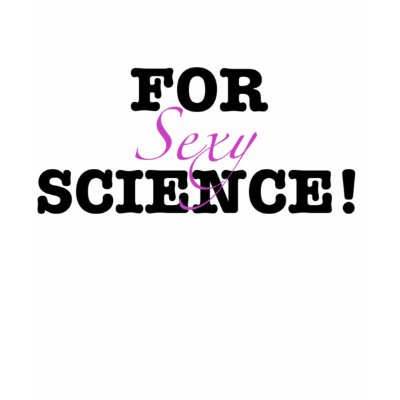 *Not actually sexy. Or science. For!
As usual when there's a new product, there's been a lot of buzz about 2011 Topps football. I've seen a good number of breaks and like some of what I've seen pulled. Add to that the fact that I always pick myself up a box of these because I like grabbing a set for myself.
Well, while looking over some of these breaks, I started to consider the circumstances and consequences of picking up a case. I knew this would guarantee me a couple sets and potentially some pretty nice hits, some of which I could try to sell back. I cruised over to the general football/collecting discussion board on Blowout and solicited advice from people who usually do that sort of thing, including those that had already cracked some 2011 Topps. I really only got one response that included any kind of advice, but the overall tone was a thumbs up based on his experience.
My next step was to see what kind of pricing I could get among Blowout, Atlanta Sports Cards and
Dave & Adam's Card World
. I'd previously ordered from the first and last, but not Atlanta, so I wasn't quite sure what to expect. Overall, Atlanta had the best price, but I had hoped to buy from D&A because they're located closer to me (for shipping purposes, natch) and because they throw in free stuff once you spend $75 or more, which is always nice.
I decided to ping D&A's customer support to see if they'd price match Atlanta's then-low price (which has since gone up a few bucks). When they got back to me, they told me that while they wouldn't match THAT price, but would go as low as a few bucks more, which knocked off enough to make them the best value for me (taking into account the freebies as well). They really are great people over there and, considering this is now my second time purchasing from them, and keeping in mind that my customer service experience with them was so positive, I can't recommend them enough, so please
keep them in mind for your future orders
. To be fair, I can also give Blowout my seal of approval, and they also cut me a deal on a case break in the past.
Anyway, after all that, I placed my order with D&A's this afternoon, and hopefully I'll be seeing my case very soon (along with a free box of 2008 UD First Edition football!), because after that, y'all will get to see every part of it as well. So what's the big deal with all the talk about card experiments?
This is essentially my first case I'll be busting on my own that's not part of a group break (discounting a rack case of 1988 Donruss my brother and I split way back--junk wax doesn't count!) and my intention is to see how I fare trying to recoup some money after keeping what I want. My expectation is that I'll be able to make some money back on a couple complete sets (maybe even a master set), SPs, hits (relics/patches and autographs) and other stuff (plates?). I'm not even dreaming of making back close to what I'm paying for the case, but I feel that, rather than drop $90 on a jumbo box (which seems like the best value), I have the best chance of pulling valuable stuff to sell by getting six of them.
So whenever that case arrives, I'll treat everyone to a box-by-box look at the case, then keep y'all posted on my progress as I see what I can sell things for. I'll make everything very much available to each of you that's interested since I feel you deserve dibs, but I want to be clear that for the purposes of this experiment, I'll be selling only to start with. After a reasonable amount of time, I'll cease the sell-only attitude and make things available for trade. My plan is to try to sell stuff through Blowout's forums first as I have a pretty good rep there and wouldn't have to pay Feebay's outrageous, um, fees, but I'll have to see how that goes.
I'm very interested in finding out how a casual collector who doesn't sell cards as his day job can do cracking a case and trying to sell back some of it. Still, I want to be clear that, especially during my time with this blog, the trading and collecting aspects of the hobby are still my primary focus; I'm not going to flip out on you and become a distributor or worse, an eBay seller (::shudder::) anytime soon. I just saw this as an ideal opportunity to combine set-building with the experience of selling to see what happens. I hope some of you find this interesting and follow along as I bust boxes and list stuff for sale. If there's enough interest I'll consider some sort of live break, maybe even with contests and stuff to make it more interesting, so please let me know if you'd be down for that. Right now I'm very excited and can't help thinking that no matter what happens, this will be tons of fun...FOR SCIENCE!